PEER REVIEWED JOURNAL PUBLICATION
We provide you with the opportunity to publish your paper with well-known publication organizations.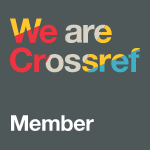 All accepted abstracts for the International Association on Public Health (IAPH) will be published in the conference abstract book with an associated ISBN.
All full papers sent for conference proceedings will be subjected to double blind reviewing process and will be published electronically with an ISSN in the proceedings with a DOI Number.
Accepted papers published in conference proceedings will be submitted to Google Scholar, Scopus and Thomson Reuters for possible indexing.
SUPPORTING JOURNALS WE ARE ASSOCIATED WITH
BOOK OF ABSTRACTS 2019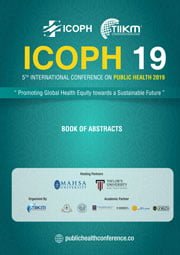 Read and download digital copy of the book of Abstracts of the 5th International Conference on Public Health 2019 (ICOPH 2019) here.
Health Care for Women International

Print ISSN: 0739-9332
Online ISSN: 1096-4665
Editor in Chief Eleanor Krassen Covan
Publisher Taylor & Francis
Journal Link>>
Indexed in ISI: Social Sciences Citation Index, SCOPUS, CSA, EBSCO, EMBASE, ISI, LegalTrac, MEDLINE, OCLC, PsycINFO, and many more.
Scope Health Care for Women International includes the newest research, theories, and issues in the fields of public health, social science, health care practice, and health care policy. Scholars and practitioners address topics such as cultural differences, alternative lifestyles, domestic violence, public health issues associated with the aging of the population, maternal morbidity and mortality, infectious diseases, and a host of other gender-based ethical issues.
Journal of Pharmaceutical Health Services Research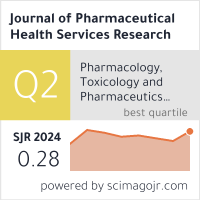 ISSN 1759-8893
Editor in Chief Prof. Albert Wertheimer
Publisher Wiley Online Library
Journal Link>>
Scope Pharmacoeconomics, health economics, finance, health outcomes, health planning and policy analysis, technology assessment and pharmacoepidemiology, financial implications and political outcomes of drug policy, etc..
Indexed in |Indexed in SCOPUS, Embase (Elsevier), Emerging Sources Citation Index (Clarivate Analytics), Web of Science (Clarivate Analytics).
BOOK OF ABSTRACTS 2020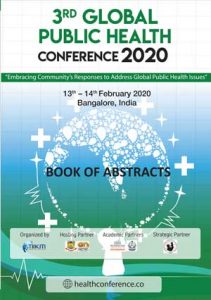 Read and download digital copy of the book of Abstracts of the 3rd Global Public Health Conference 2020 here.