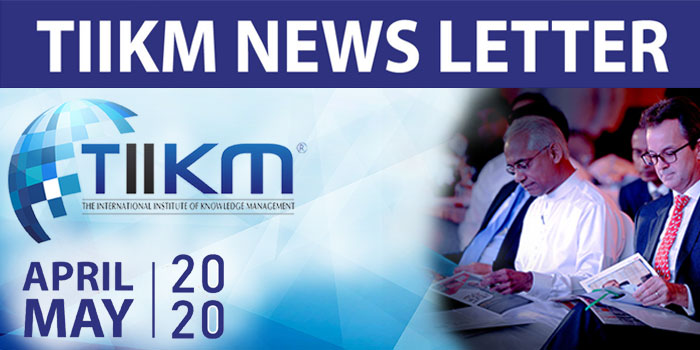 TIIKM NEWS LETTER – APRIL & MAY 2020
The International Institute of Knowledge Management's (TIIKM's) monthly Newsletter for the Months of April And May 2020 has been Published.
Mr. Oshadee Withanawasam, CEO of TIIKM and Mr. Isanka Gamage, Managing Director of TIIKM have emphasised on how researchers and the scientific community need to face the COVID – 19 pandemic situation as a community.
There are several inside stories you can find including stories about webinars conducted by TIIKM and the Associated organizations, CSR campaigns organized by TIIKM with the associations and some groundbreaking Conference information. There are plenty of career opportunities you can discover by reading the newsletter and we hope you #Staysafe and #Stayhealthy.
WHAT'S INSIDE
• COVID- 19 and Women: Gender and Feminist Perspectives on the Global Pandemic!
• The New Normal and Voices of Youth Video Competition 2020
• Children and Youth Online Virtual Conference (CCY 2020)
• AgriAQU Virtual Conference (AgriAQU)
• Impact of COVID 19 Nationally and the Way Forward
• COVID 19 And Home Gardening (My Growth, My Start)
• Disability and Rehabilitation Virtual Conference (WDRVC)
We requested you to read the related news and share this within your colleagues and connect with us for future events and activities.
Feel free to contact us at any time.
Email: info@tiikm.com
READ FULL LETTER >>